7

min read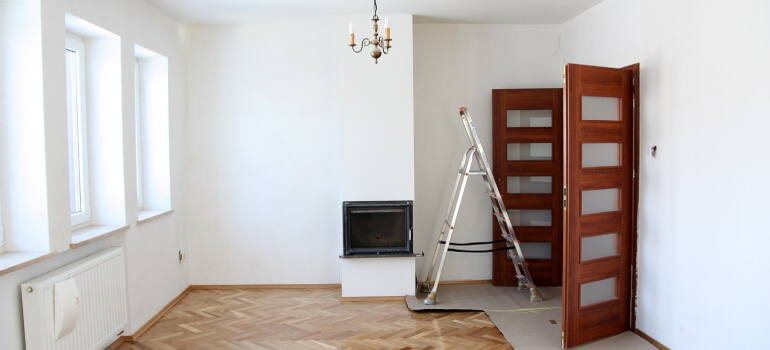 Renovating a house on a budget can be a challenging task for homeowners. After all, your home is a huge investment so you need to make smart decisions when renovating it. Not only do you need to consider the cost of renovating the house, but also the value that it brings to your property. So, if you are planning on doing some home renovation projects, here are some of the important things that you need to know.
Renovating a House: Where to Start
When planning a home renovation project, it is best to survey the entire home and make a list of observations and issues. Start from the outside and check the exterior walls and windows, then go from room to room. Are there any worrying cracks? Is the paint flaking? How about signs of pests? Your home may seem to be in good condition but a closer look may prove otherwise.
After creating your list, sort the items in order of priority. For instance, if there are parts of your home that need an urgent repair, you need to act on them immediately before they can get worse and affect the structural integrity of your home. Arrange them in the order they will need to be carried out, starting from major renovations such as knocking down walls to the simpler ones such as repainting.
More importantly, don't forget to ask for help. You don't have to do the planning alone. Enlist the help of your family and friends and hear their thoughts. If you are uncertain about your abilities or planning to hire professionals for your property renovation project, the planning stage is the perfect time to invite them for inspection and get a quote. After all, knowing the right budget to allot for the project can save you from the risks of delays and non-payment issues.
Need a Handyman?
Enter your postcode to view our rates and availability in your area.
Low-Cost House Renovation Ideas
If you still don't have any ideas on how to approach your home renovation, or if you feel constrained with your current finances, here are some affordable home renovation ideas to get you started.
Remodeling your bathrooms
A crucial room that can make or break a home sale is the bathroom. Not having enough bathrooms or lacking bathroom features can be deal-breakers for many homebuyers. No worries! Here are some remodeling ideas.
Add a frame to your mirror.

Over time, your bathroom mirror will show some wear, especially around the edges. Conceal the flaking and at the same time improve its look by adding a frame.

Update your bathroom fixtures.

Having old and worn-out bathroom fixtures can make your entire bathroom look outdated. These small details actually pop out and will add to your bathroom's general aesthetic. If you plan on replacing them, avoid installing metallic chrome. The overused style will make your bathroom look out of date.

Repaint your bathroom walls.

If you plan on selling, stick to neutral colours that will appeal to a wide range of homebuyers. But if you want to be exciting, coordinate your choice of paint colour with your bathroom tiles.

Install open shelves.

If you have a small bathroom, you can make it look spacious by transforming your cabinets into open shelves. In this way, your soaps, towels, and other bathroom essentials can add to the aesthetic of the room.
Renovating your kitchen
Many homeowners think that kitchen remodels cost a fortune. However, there are several projects that will prove that a big budget is not necessary to dramatically improve your kitchen. Check out these affordable kitchen upgrade ideas that give more bang for the buck:
Add a new splash of paint.

Repainting is one of the most affordable investments that you can do to provide a noticeable improvement to your home. Not to mention that it is such a simple task that you may not even need to hire a professional to do it for you. But remember: patience, preparation, and

the right application technique

is what guarantees a uniform finish. If you want to repaint your kitchen with the idea of selling your home in the future, choose neutral colours. Otherwise, choose the colour that appeals to you the most for personal enjoyment.

Conceal outdated cabinets with new doors.

Refacing your cabinets is usually more expensive than simply repainting them. However, it is drastically cheaper than installing new ones entirely. Just conceal their age by installing new doors.

Improve your kitchen layout.

Sometimes you don't need to demolish walls to gain more space in your kitchen. For instance, adding a rack that is suspended in the ceiling to hang pots and pans can free up storage space. Not only does it let you put more stuff in your kitchen, but it is also appealing for future home buyers.

Replace old lighting fixtures and improve lighting.

Having better lighting is always a good idea for any type of room remodeling, but even more so for the kitchen. Adequate lighting is necessary when preparing ingredients so

replace some of your old lighting fixtures

with new ones. If possible, rearrange your overhead lighting to focus on areas where the cook will be working. Also,

wireless lighting can simplify the renovation of your house

and avoid any problems from occurring when drilling into old plasterwork.

Upgrade the look of your backsplash.

One of the most affordable ways to spruce up your kitchen is to upgrade your backsplash. Plus, there is no shortage of inexpensive design options that you can use—from decorative vinyl to peel-and-stick faux tiles. If you prefer mosaic, ceramic or any other type of tiles, you can try fitting them by yourself but for truly fantastic results,

approach the expert tilers

.
Check also:
Improving your curb appeal
Your curb appeal contributes a lot to the overall look of your home. First impressions definitely last and many houses fail the appeal test because passing homebuyers are not impressed by their lawns. Here are some affordable remodeling ideas that can improve your home exterior.
Upgrade your front door.

Your front door is the focal point of your home exterior and can shape the ideas of homebuyers on what they can expect inside your home. Pay attention to your doorknob, doorbell, knockers, and locks, which can make it look outdated.

Replacing your door furniture

is yet another step in your renovation journey of getting a stylish and secure house on a budget. Adding a fresh coat of paint can also spruce it up.

Start gardening.

Having potted plants can make your entryway and porch appealing. Not to mention they are affordable. If you want to invest a little bit more, add some young shrubs on your lawn or choose flowering plants to make your home noticeable.

Add tiles to your walkway.

Concrete pavers are a great addition to your lawn but you may be on the fence about upgrading to stone tiles because of the cost. Actually, there are surprisingly affordable slate tile options that you can install to cover up the concrete.
These are just some of the ways you can renovate your house on a budget. Hopefully, these tips have given you an idea of what to do for your next home renovation project. Always have a clear plan in mind, especially if you have a limited budget, and consider what project can give you the biggest value for your investment.
---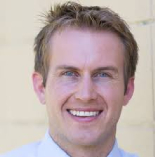 About the author:
Patrick Hogan is the CEO of Handle.com, where they build software that helps contractors, subcontractors, and material suppliers with late payments. Handle.com also provides funding for construction businesses in the form of invoice factoring, material supply trade credit, and mechanics lien purchasing.
---
Did you enjoy this article? Do you have any experience with home renovations? Tell us in the comments!
Image source: tkemot / Deposit Photos