6

min read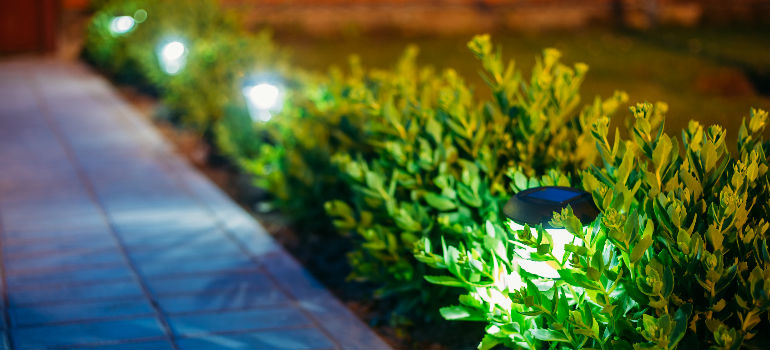 In recent years, there has been a lot of interest in how to improve energy efficiency at home. This was brought about by a desire to reduce carbon emissions, as well as by the rapidly increasing energy prices.
Regardless of the reasons, by improving the energy efficiency of your home, you can reduce your monthly bills by a noticeable amount. In this guide, we will show you how to improve the energy efficiency of your home so that you too can benefit from lower bills.
How to improve energy efficiency at home
There are three main steps on your journey to creating an energy-efficient home. These are:
Make a home energy audit. This is a review of your property with the aim of highlighting areas that can be improved to save you money.
Strengthen the structure of the property. This step focuses on the exterior of the property, such as cracks in walls and the condition of the roof, as well as wall and loft insulation.
Work on the inside. As you may have guessed, the final step is geared towards making improvements to the interior of the property. This includes a thorough check of the water heating system, possibly upgrading the windows and small changes, such as switching to energy-efficient light bulbs.
Make a home energy audit
While it is possible to perform a home audit yourself, it is advisable to contact one of the many companies which offer this service and have a professional complete the audit as they have the relevant training and tools for a thorough audit.
A professional will be able to survey the entire property to assess the overall energy usage by inspecting your home room by room. They can identify areas where your heat and electricity go to waste. When completed, you will receive a full report which allows you to tackle the troublesome areas, instead of potentially wasting money on improvements which aren't necessarily needed.
Fixes for energy efficiency on the outside
Repair wall damage. Cracks in exterior walls and around window frames allow cold air to enter your home, as well as letting warm air out. This leads to higher bills as your heating system must be in use for longer periods of time, or constantly, in order to maintain a comfortable interior temperature.
Insulation. Britons waste £200-500 million every year heating homes with inadequate insulation. The majority of this heat is escaping through the roof and walls. Ensuring that your loft is, at the very least, properly insulated will not only save you money but will keep your home warmer for longer.
Inspection and renovation of the roof. As previously mentioned, a lot of heat is lost through the roof. So, before insulating the loft, it is good practice to commission a roof inspection. This will highlight any repairs that need to be made, such as broken tiles, rotten beams, as well as any cracks and holes. There is no point in investing in insulation if your roof is in a bad condition as this can lead to the insulation being damaged. This, in turn, will promote the growth of damp and mould, as well as reduce its insulating properties.
Fixes for energy efficiency on the inside
1. Upgrade the water heating system.
On average, heating and hot water account for up to 60% of energy bills, so it makes a lot of financial sense to ensure that your boiler is running efficiently and if not – to replace it with a modern one with a good energy rating.
For those of you who want to replace their old cylinders or have no space for a tank in the attic, mains pressure hot water cylinders are an efficient, economical, and eco-friendly option. Once installed, they deliver even, high-pressure water flow to several bathrooms and taps. This means you enjoy a better shower performance without temperature fluctuations. Not only are they home energy investment, but you can enjoy a long service life, low maintenance throughout the years, and avoid freezing issues during the winter.
2. Use highly insulated doors and windows.
The second most popular escape route for heat is through old, or poorly insulated, doors and windows. It may be an expensive choice initially, but installing double-glazed windows and well-insulated doors will stop draughts and keep the heat contained in your home for longer. This can save you a substantial amount in the long run.
3. Use energy-efficient lighting and appliances.
These are the smaller, less expensive changes you can make to reduce your bills before committing to larger investments. Switching to energy-efficient or LED bulbs can reduce yearly bills anywhere from £3 to £35. This may not seem like a lot, but it is money you wouldn't have spent otherwise.
Another option to consider is upgrading your kitchen appliances to more efficient versions. For example, eco kettles use around 30% less energy than their conventional counterparts and upgrading to a fridge freezer with an A+++ rating can save you up to £200 over its lifetime.
4. Upgrade your radiators.
Radiators are the silent heroes of energy efficiency in the home. It doesn't take much to get them operating and heating your rooms. Radiators can become inefficient, though, if you find yourself with an older radiator.
The experts at Trade Radiators talk about "the 10 year rule". People are often surprised to learn that radiators, for as sturdy as they are, aren't made to last forever. Many radiator brands will put a guarantee on the product, the most common being 10 years.
A radiator that has seen better days may be hard to pick up on, but if you know you have older units in a room, and they are not heating as well as they used to, it may be time for a radiator replacement. To help keep efficiency at its best, you will want to find radiators that match the BTU requirements of a room.  It is a simple case of getting a room's measurements and using a heating calculator online, with the aforementioned Trade Radiators having one on their website.
Need a Handyman?
Enter your postcode to view our rates and availability in your area.
Make use of renewable solar energy
Many people in the UK scoff at installing solar panels since the country spends a ridiculous amount of time under cloudy skies. But solar technology has advanced and you may be surprised to learn that solar panels still generate power when it's cloudy.
By harnessing this inexhaustible source of energy, you can provide up to 40% of your power needs free of charge. The national grid will also pay YOU for any excess energy you produce but don't use.
There are many uses for solar power in your home. You can integrate the system into your home to serve everything or it can be dedicated to powering your water heater, lighting, ventilation systems or your heating system. This flexibility of usage, coupled with a considerable reduction in your monthly bills, make solar power the perfect option for those with enough space.
---
Check also:
[Infographic] How to Save Energy for Kids
---
Even though Government subsidies for purchasing and installing solar systems have been cut, the price regularly decreases as the technology improves.
So there we have it, your guide to improving the energy efficiency of your home and, more importantly, to decrease your monthly bills. Regardless of whether you are making small or large changes to your home, by following some or all of the advice in this guide, you will notice that you have more money to spend on things that matter, such as family outings or chocolate and wine.
Image Source: Grisha Bruev/shutterstock.com