2

min read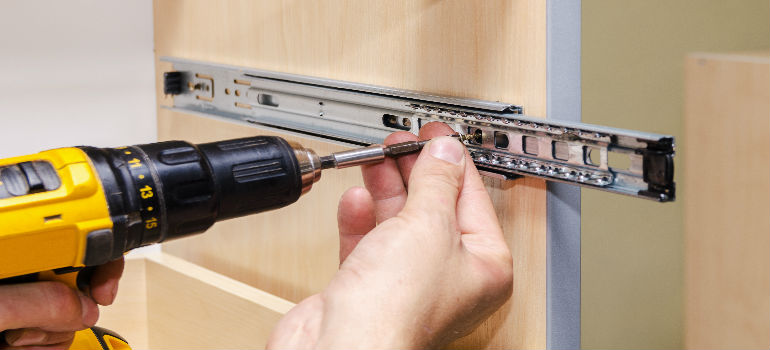 Tools are important to every professional and amateur handyman. Unfortunately, tools break and get lost, and sometimes you're in urgent need of a tool that you don't have at hand for one reason or another.
Here at Fantastic Handyman, we've made a series of helpful articles about what you can use if you don't happen to have a certain tool available:
---
Check also:

What to Use When You Don't Have a Hammer
What to Use if You Don't Have a Screwdriver
What to Use if You Don't Have a Wrench
---
We are continuing the series with another essential tool every handyman should have in their tool box.
What Can You Use if You Don't Have a Drill
The main function of a drill is to make holes for bolts in hard surfaces. The other function is to ease the stress of screwing bolts instead of using a manual screwdriver. It does come in handy when you have to screw a multitude of bolts.
So with this said, you can easily replace the second function by using a common screwdriver, as tedious as it can be. For drilling a hole, however, you need something different.
Method #1: For drilling holes into plastic
Heat a sharp piece of copper;
Place over the plastic surface, where you wish to drill a hole;
Let it melt the plastic into the shape of a hole.
The trick is to have the ideal size copper piece, but you can easily find it in your local hardware store.
Method #2: Make your own bow drill
Use two wooden sticks – tie a strong piece of string on both ends of one to serve as a bow, and the other should have a sharp end on one side and a handle on the other.
Scrape out a small hole in the wood, where you wish to drill your hole.
Place the pointy end of your second stick there and apply pressure.
Wrap the string (bow) around the drill bit.
Drill into the wood by pushing on the handhold and moving the bow.
Need a Handyman?
Enter your postcode to view our rates and availability in your area.
Method #3: Brace and bit
If you happen to own a tool called a brace, and if you're in need of drilling larger holes, this is your solution. Simply apply pressure at the top of the brace and rotate the u-shaped bit.
Method #4: Self-drilling screws
You can save yourself a lot of trouble if you simply get your hands on self-drilling screws. Look in your local hardware store and just use a normal screwdriver.
These are the four most commonly used replacements of your drill tool. More handy tips on tool replacements are coming up, so standby.
Picture source: sergey0506/shutterstock.com