7

min read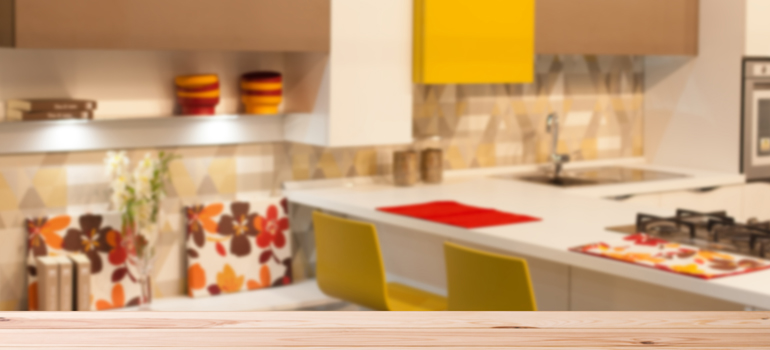 With all the excitement and chaos that comes with moving to a new house, it's easy to get lost in all the things you need to do to prepare for that move.
As one of life's most stressful occasions, there are so many things that need to be sorted out before your big day. While it may be difficult to plan everything, it is important to remember these 8 things you need to do before moving to ensure a seamless transition to your new home.
#1. Analyse Removal Company Prices
Once you start considering the idea of a move, one of the first things you will need to do is to decide how you will go through with that move.
Will you transport all of your belongings by yourself or will you hire the services of a removal company? Think of the total amount of items you have and see if professional movers are really necessary.
When coming up with a decision, you will also have to consider the prices. What services will you need? What is your budget? When are you looking to move? Do you have large, bulky items that you want to move? These questions will need to be answered when you start browsing service prices.
All of these factors mean that there is great variability in prices that companies will offer you. That is why you should shop around and acquire quotes from multiple companies.
Compare the information that different companies provide you to find the one that best matches your needs in terms of services and price offers, says Harold Calingacion, professional moving expert at Get a Mover. This is one of the most important steps you need to take to make your move a straightforward process.
#2. Prepare Your Children for the Move
If you have children, you will need to make sure that they are ready and able to handle the change. If your kids are unhappy with the move, are afraid of leaving their familiar surroundings, or are throwing tantrums and refusing to leave, your stress levels will increase tenfold.
To avoid this, you will need to prepare them from early on by having open and honest discussions, including them in as many decisions as possible, and directing their energy into making positive memories of your old home.
Additionally, start looking for schools in your new area as soon as possible. This takes time, and ensuring that the school will be a perfect fit for your children is of utmost importance.
Once decided, you'll need to inform your children of their new school and, if possible, visit the neighbourhood together to get rid of anxieties that come with living in an unknown area.
#3. Create a Moving Checklist
Make a list of all the arrangements that need to be made and organise it chronologically. This way, you can keep track of everything efficiently and work through it in a logical order. Some things to include are notifying people about your move, cleaning your home, packing, and even writing an item inventory.
A moving checklist is useful, especially during the hectic period leading up to your moving day. You can even add items to the list immediately after you have successfully relocated—new house cleaning, changing locks, and an extensive home check first come to mind.
Be sure to include a point for ordering a take-away or trying a new restaurant to celebrate!
#4. Pack an Essentials Box
There is nothing worse than arriving at your new home and realising that something you need is contained within a box. After all the packing, lifting, and driving you have done, the last thing you want to do at the end of the day is to rummage through your boxes to find toilet paper, clothes, or bed linen.
You probably just want to collapse onto the bed and fall asleep!
Include anything you think you might need to have ready at hand. Some examples are clothing, toiletries, towels, utensils, coffee, or tea. Why waste energy and even more time? If you don't have these items readily accessible, you'll have to scour through boxes at night, which is never fun.
#5. Sort Out Utilities
Moving to a new house and sorting out all the accompanying issues, such as estate agents and conveyancers, is incredibly pricey. To avoid unnecessary expenses and save as much as possible, inform your energy and service providers of your address change at least 48 hours before your designated move date.
The earlier, the better. If your billing cycle doesn't match up with your moving day, contact them to end your gas, electricity, Internet, and television. This way, you won't pay for an extra month of utilities—something you probably don't want to do!
Record your metre readings of your old home on your last day so that you know you can't be charged for the gas and electricity used by someone else. If you will be switching suppliers, take a look at the readings at your new place as well.
#6. Redirect Your Mail
Although you should inform all relevant people about your change of address, there will be times when your mail will still arrive at your old home. For example, you may miss a magazine subscription or two. Instead of having to rely on friends, family, or the new owner at your old home, have your mail redirected.
The service starts at £31.99, depending on the length of the redirection (3, 6, or 12 months) and is available online, by post, or at your nearest post office.
By redirecting your mail, you won't miss out on important documents, such as bank cards or payments. Also, you will not run the risk of having your personal information being stolen, giving you a peace of mind and avoiding any hassle later on.
#7. Finish Up Your House Work
Still have a few projects that need finishing? Now is the perfect time! Not only is there a set deadline for completion (your moving day), you will also have extra motivation to get these projects done.
For example, if you are selling your home, that unfinished conservatory or shed conversion would add significant value.
Or perhaps your plan to tear down a wall to open up the space, which could further improve your selling chances. This can also be achieved by finishing your painting project or clearing out the garden in preparation for the new owner.
If possible, go to your new home before the moving day and kick-start any DIY projects that you have in mind. Once you remove all furniture and boxes, it will be so much easier to add a new coat of paint or to redo the flooring. This is also a good time to give your new house a once-over and a thorough cleaning.
#8. Relax!
While you might think that there is just not enough time to unwind, it is incredibly important to allocate some time for yourself. Of course, it may be chaotic and stressful, but if you are not in the right state of mind, your move will be much more difficult to handle.
Take time to do things that you enjoy. This may be reading, playing tennis, cooking, or organising a movie night with the family; anything that makes you feel happy or calm. Enjoy this moment, relish the memories from your old home, and rest properly to be ready to tackle this exciting moment in your life.
Getting these things done will make your move much easier to manage. It may be easy to forget these tasks, but that does not mean that they are not important. Together, with the help of professional removers, your move is destined to become simple and stress-free.
This post has been provided by Get a Mover, a service website for comparing moving quotes from various professional removal companies in the UK.
Image Source: Rustle/shutterstock.com