4

min read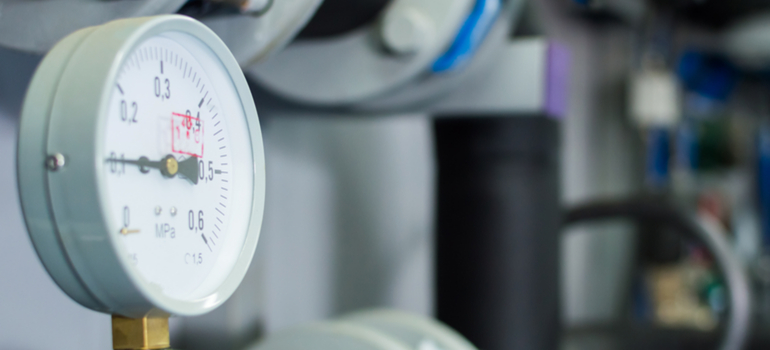 Gas Safety Week is a national campaign aimed at raising awareness of gas safety in all domestic and commercial premises. It was run for the first time in September 2011. Since then, Gas Safe Register representatives, retailers, manufacturers, and the public have been gathering every year in order to encourage people to take proper care of their gas appliances and make their home's gas safety.
1. Why Do We Need An Annual Safety Reminder?
Twenty-three million properties in the United Kingdom are gas fuelled. Gas is used for heating, hot water, and cooking. A Gas Safe Register Research in 2009 showed that 7,500 gas fitters have been registered in the UK for operating illegally and according to a Gas Safety Week Research from 2011, 43% of Britons overlook the annual check of their gas appliances.
Over 700,000 incidents caused by unsafe gas appliances have been registered in the past year. Gas leaks, fires, explosions, and carbon monoxide poisoning could be the results of poorly fitted gas appliances. And that's why they should be annually checked. As the heating season starts in September, now is the time to add the gas safety check to your schedule!
Need a Handyman?
Enter your postcode to view our rates and availability in your area.
2. Steps You Should Take for Gas Safety
Check your gas appliances every year – gas safety check of flue or chimney, checking safety devices, checking gas appliances whether they're burning gas properly. If you are a tenant, you can ask your landlord for a copy of the gas safety record – a certificate that guarantees the gas fitting has been checked and meets the national safety standards. Landlords are legally responsible for providing you with a gas safety record.
Check if your engineer is Gas Safe registered – only Gas Safe registered engineers can legally fit, fix, and service gas appliances. You can find a Gas Safe registered engineer at GasSafeRegister.co.uk (the UK's official gas safety body) by postcode, by company name, by service and areas of work.
Check your engineer's Gas Safe ID card – all the details you need are placed on the back of the card, this includes all types of gas work a certified engineer is qualified to do. Each ID card has the unique license number of the holder, which can also give information about their range of qualifications.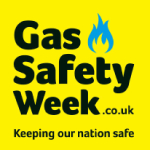 In addition, the organisers of the Gas Safety Week event advise people to be aware of the six signs of carbon monoxide poisoning – headaches, dizziness, breathlessness, nausea, collapse and loss of consciousness, and the warning signs of unsafe gas appliances, including higher levels of condensation in the property, black marks on the appliances, yellow or orange flames of the gas cooker.
For ultimate gas safety, you can also get an audible carbon monoxide alarm fitted, which will alert you for any carbon monoxide leak around your property.
3. Additional Gas Safety Tips by Fantastic Handyman
Report anyone you suspect works on gas appliances illegally – you should report them to the Gas Safe Register. They will investigate the engineer in question and their work.
Nominate your property for a gas safety inspection from the Gas Safe Register – in case you've had gas work done around your property in the last half-year, you can nominate it for a free inspection and make sure it meets the correct safety standards.
Add the Gas Emergency free phone number 0800 111 999 to your address book.
---
Check also:
How to Make Your Home Safe from Floods
---
4. Gas Safety Map – Check Your Area for Registered Unsafe Gas Appliances
Gas Safety Map is a nationwide interactive map, launched by the Gas Safe Register to identify the most dangerous postcodes in the Kingdom.
You can view the map at StayGasSafe.co.uk, insert your postcode and see the number of unsafe gas fires, cookers, and boilers around your home. As a part of the Gas Safety Campaign, this unique map has the same purpose – to encourage people to get their gas appliances safety checked on a regular basis.
And even more, everyone can sign up for a free reminder, in order to be informed when is their next safety check.
5. @GasSafetyWeek on Twitter
For more information about the upcoming events during the Gas Safety Week 2018, follow @GasSafetyWeek on Twitter.
Image Source: Mikhail Gnatkovskiy/shutterstock.com